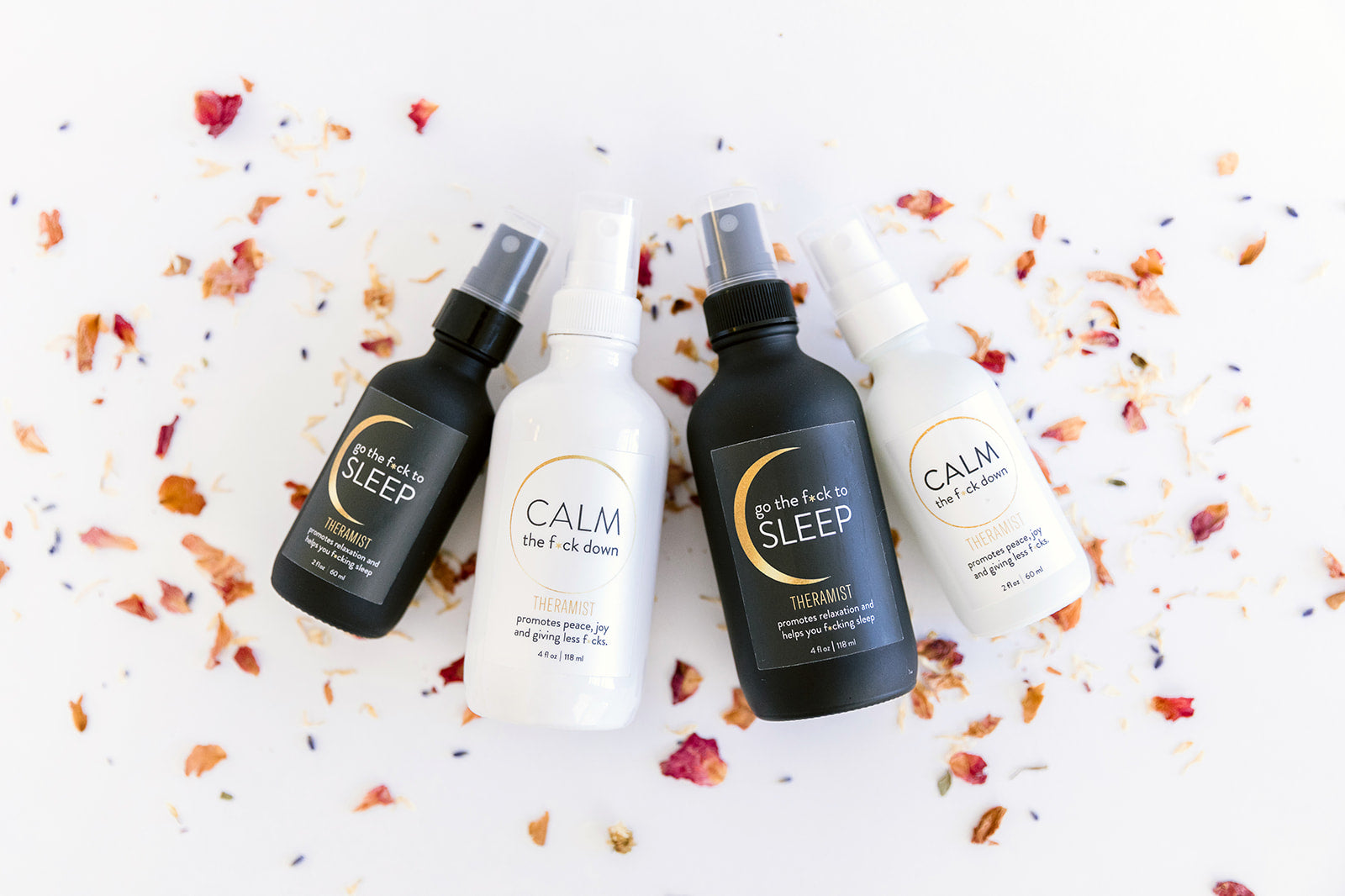 Theramist (™) is a term coined by our Founder, Natalie Garay. Our ingredients are a combination of essential oils and Flower Essences to offer a healing and theraupetic effect for specific emotional or energetic needs. 
In other words, they f*cking work. 
1. ESSENTIAL OILS
2. FLOWER ESSENCES
3. PURE DISTILLED WATER
Flower essences are homeopathic flower dilutions that support you on an energetic and cellular level. Therapeutic Essential oils can boost your energy, lower your stress, and help you get the sleep you need so f*cking much.
How do I use them?
Shake that shit well and spritz around your room, your office, your car, your pillow*, or anywhere near you! (Not in your f*cking eyes or mouth.)
*Some oils can stain fabrics. You should probably spot test before spraying on delicate items.
When it comes to giving back, we give lots of f*cks. We are a women-owned and operated business with big f*cking hearts for supporting women. That's why 1% of our annual sales are donated to women-...
Read more