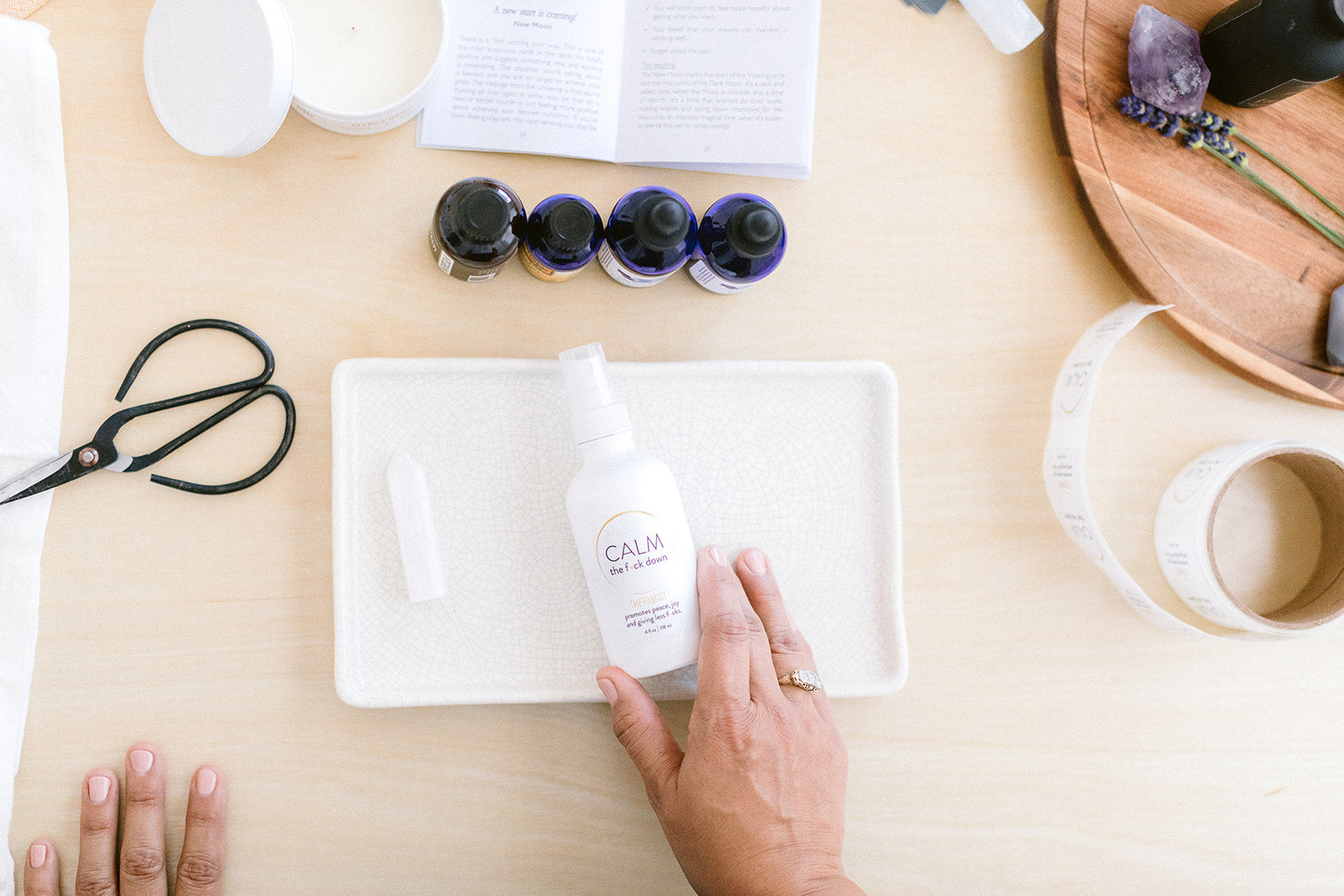 How To Use Your Theramist
Here are a few ways that you can get the most from your mists.
Spritz the Go the F*ck to Sleep on your pillow and bedsheets, bedroom, and PJs. When it comes to sleep, lavender is your friend!

Carry a Calm the F*ck Down mist in your purse or pocket. Just in case you need to calm the f*ck down during the day while you're on the go or in the office. (We have a convenient and adorable 2 oz size for this.)

Keep a bottle of Rise the F*ck Up on your desk or workspace for a mid-day pick-me-up. 
Mist your closet, your throw pillows, your dog, your curtains, your kid…

And don't forget the bathroom! Spritz your towels or add some mist to your bath or hot steamy shower. Ahhhh!